About Health Point Physiotherapy
The Health Point Difference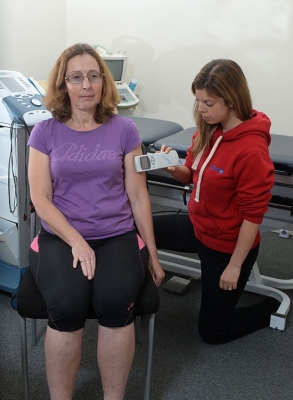 Scenar Therapy
Why see us for physiotherapy?
Our physiotherapists and accredited exercise physiologists are highly competent and professional in all areas of diagnostics and treatment
All staff are from a sporting background so we know you want to get back into action as soon as possible
You will start to feel results often just after 1-3 sessions
Exercise prescription, massage, joint mobilisations, taping, traction, SCENAR therapy and a range of other evidence based treatments with proven results
Postgraduate qualifications in electrotherapy including ultrasound and SCENAR
Clinical Pilates programs that are as unique as you!
FREE regular reassessments, home exercise programs and dietary advice
Open late evenings (until 9pm) so you can pop in for a session after work. Also open on Friday and Saturday.
Conveniently located in East Brighton with plenty of parking and easy access by public transport
HICAPS on the premises so you can claim on the spot
We work with TAC, Work Cover and Veteran Affairs. We also provide early physiotherapy intervention

Still unsure?
Through general physiotherapy, Clinical Pilates and educational seminars we aim to decrease your pain and keep you doing the things you love
People who have benefited from our programs and treatments include those with musculoskeletal pain (pain from joints or muscles), people who suffer from fibromyalgia, rheumatoid arthritis, irritable bowel syndrome, varicose veins, scoliosis, headaches and women's health issues including incontinence and mastitis
We also offer mineral baths (balneotherapy) and SCENAR blanket for those wanting a different and more holistic approach to their health care
We have an opt in email newsletter delivering you the latest clinic updates and specials
We perform work place assessments including ergonomics and lifting technique. Click to learn more
We can come to your work place to conduct Clinical Pilates sessions with you there.
We perform school health assessments. Click to learn more
We also work with many sports clubs. Click to learn more