Health Care for Elderly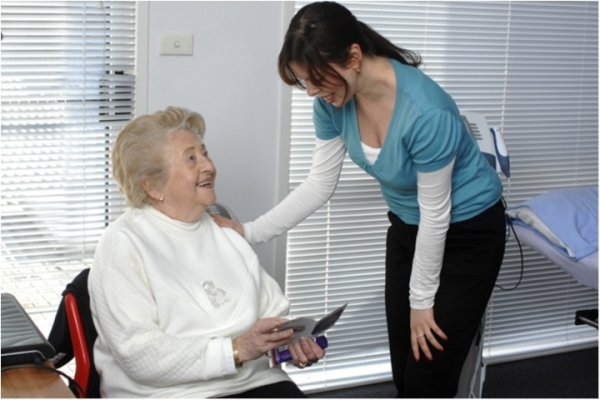 Elderly-Health-Care-2
If you suffer from incontinence, osteoporosis, have a history of falls or just want to improve your health and wellbeing our physiotherapists are here to help.
Pilates for the Young At Heart

Ageing is a part of life, but if you've ever looked closely you will notice that some people do it better than others. Why is that? Of course there are a number of factors including genetics and diet however more often than not it is due to healthy habits these people have adopted throughout their life.
Whether you have been an avid exerciser your whole life, or have been a couch potato, whether you're eight or eighty, Clinical Pilates can help you establish a healthy and fun routine. You are never too old to start and you will definitely notice the benefits.
Prior to commencing the sessions you will undergo our Full Body Assessment. This thorough head to toe screening, including a full assessment of your medical history, will form the basis of your program.
Benefits of Pilates include:
Increasing strength and mobility
Improving posture and balance
Improving cardiovascular health (decreasing breathlessness)
Helping to maintain independence and prevent falls
Decreasing pain associated with osteoarthritis and other painful conditions including old fractures and joint replacements
Increasing your confidence and ability to exercise
Enjoy the psychological & emotional benefits of regular exercise and social interaction
Regular physical activity for older ones is essential in disease prevention and maintaining optimal health & mobility.