Workplace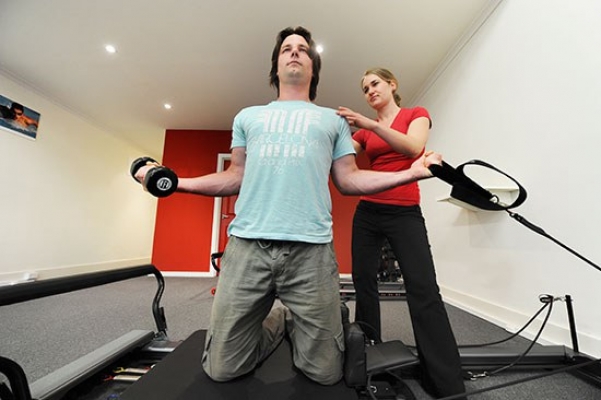 Clinical Pilates
Corporate Health
Are you someone who would like to know the healthiest position to complete your work in whether it is a physical job or sitting in front of the computer?
Would you like Clinical Pilates sessions run at your work at a time convenient for you?
Are you an employer that wants to help improve the health, wellbeing and productivity of your employees?
Our physiotherapists/accredited exercise physiologists are able to assess your working environment and provide recommendations to ensure the workplace is organised correctly, address the worker's existing problems and prevent further pain and injury. These benefits will contribute to a better and safer working environment, and your employees will also appreciate the care and attention into their working conditions. Our ergonomic assessment includes a detailed report and exercise sheet for the worker.
Our specially designed Full Body Assessment system will help in identifying problems your workers might have, treat them and prevent reoccurrence.
Don't let work related injuries affect your work productivity and result in associated costs including medical expenses, replacement of staff and increased health insurance to name a few.
Contact us and we can put together a seminar and/or classes to suit your workplace to a tee. From office work to warehouse picking and packing we can work together to create a presentation or class that best suits your needs.
A healthy worker is a happy worker.
Please contact us for more information.