About Health Point Physiotherapy
Reduce your pain. Reclaim your life.
Be healthier than you ever imagined.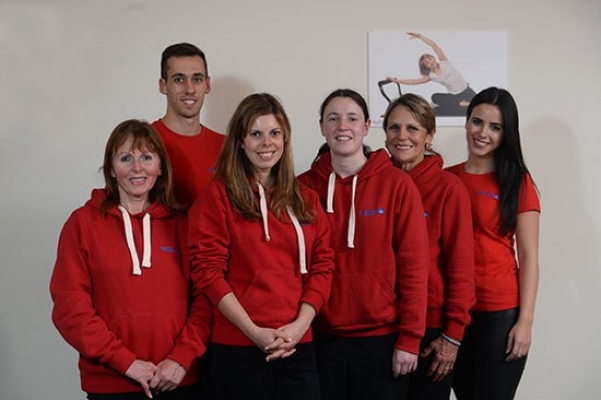 The team at Health Point Physiotherapy
Health Point Physiotherapy was established in 2009 by Margarita Gurevich (Senior Physiotherapist) and Vladimir Gurevich (Senior Clinical Advisor).
Our mission was to create a physiotherapy centre with a broad range of diagnostic and treatment options which have proven clinical results. This means that each patient receives the right treatment, not the only available treatment. We have always believed in prevention being better than cure and in the patient being an active participant in the treatment process.
We are passionate about health and know the importance of detecting potential issues early on, before they develop into significant problems. This means that for you, as a patient, the treatment period will be shorter and the outcomes far better.
Our commitment to health is a great driving force for us to make each patient actively participate in their recovery. We all suffer from injuries and issues in our life, but it is how we respond to them that will determine whether you will have a swift recovery or a prolonged disability. We make sure that your treatment plan addresses your personal health and fitness goals making your experience at Health Point Physiotherapy truly magnificent.
We now have a team of highly experienced and specially trained physiotherapists and Accredited Exercise Physiologists. Together we provide professional advice and treatments to help with any musculoskeletal issues and other conditions you may have. The first step is always to reduce your symptoms but our ultimate goal is to treat the cause, maintain the results and prevent recurrence, getting you feeling healthier than you ever imagined.
We work with TAC, Work over and Veteran Affairs. We also provide early physiotherapy intervention.


Memberships



Privacy Policy
Our privacy policy ensures the confidentiality of your health records. Our patient data management system is designed in accordance with the principles of Good Clinical Practice and permits us to maintain accurate and detailed patient records.Your personal details and records will never be disclosed or sold to third parties and will be kept with confidence within Health Point Physiotherapy.