General Physiotherapy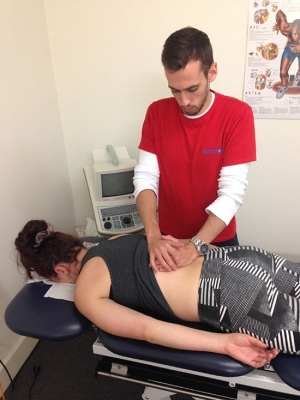 General Physiotherapy
Physiotherapists are health professionals who have sound knowledge of the human body. This knowledge, when coupled with manual techniques, can help provide relief from a large range of musculoskeletal issues.
Physiotherapy treatments can involve the following:
Traction (gentle pulling on different joints)
Mobilisations (movement of the joint)
McKenzie treatment method
Massage
Heat/cold therapy
Retraining of posture and movements as well
Specific strengthening and stretching exercises to aid in your recovery
Taping techniques which can help retrain posture, decrease pain and protect from injury
Prenatal, antenatal and postnatal therapy
Incontinence therapy

What are the benefits?
Help reduce pain caused by arthritis (osteo / rheumatoid) & other musculoskeletal disorders (inc. fibromyalgia, joint replacements & post-fractures)
Improved balance & posture
Assist in the control of cardiovascular disease and metabolic disorders such as diabetes or obesity
Enjoy the psychological & emotional benefits of regular exercise and social interaction