Full Body Assessment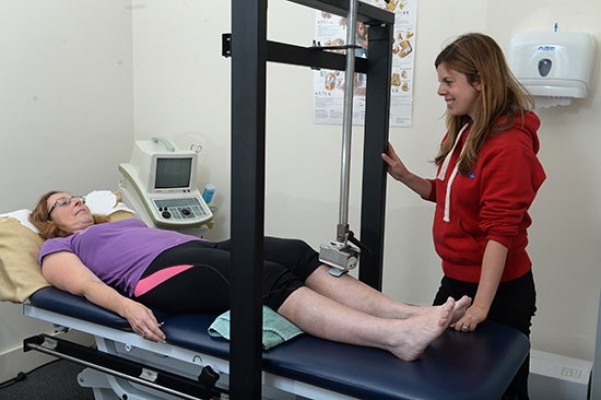 Full Body Assessment
Head to toe screening to identify any pre-existing injuries as well as identifying any areas prone to injury.


Get Your Full Body Assessment
Have you taken advantage of our Full Body Assessment?
Whether you want to address a certain health issue or improve your fitness level, our 1 hour Full Body Assessment with a qualified physiotherapist or accredited exercise physiologist is the first step. Comprised of more than 200 parameters including posture, BMI, obesity indices and respiratory health. This forms the basis of your highly specific Clinical Pilates program.



How it works:
Your Physiotherapist or Accredited Exercise Physiologist will take you through a range of tests to check your range of movement, strength, ligaments, cardiovascular health and posture. Your ability to control certain movements and use core muscles will also be assessed using the Real Time Ultrasound machine on your first Clinical Pilates session.
When testing your muscle strength, we use a muscle tester device which is attached to our unique physio bracket. The result is a 100% accurate measure of your muscle strength. Many physiotherapists/exercise physiologists obtain these measurements manually which can lead to inconsistent results.

The collected data is analyzed to diagnose the cause of any problems you may have as well as to preempt any potential issues that may occur in the future.
You will receive a report which will include results of the assessment in language that's easy to understand.



The next step following your Full Body Assessment:
Your Physiotherapist or Exercise Physiologist will create your personalised Clinical Pilates program tailored towards meeting your individual needs and goals.
If you decide to take up this program, your sessions will always be supervised by a physiotherapist/exercise physiologist and will include personal one-on-one treatment as needed. It is recommended that you have two Clinical Pilates sessions per week. As a bonus, you will be given a free home exercise program.
Your progress is strictly monitored each session and the presenting issues are re-evaluated every seven weeks during your complimentary reassessment session. Your treatment program and your home exercise program will be revised at this stage.

Contact us to book your full body assessment and be on your way to a healthier you.