Effectiveness of transcutaneous electrical nerve stimulation for treatment of hyperalgesia and pain.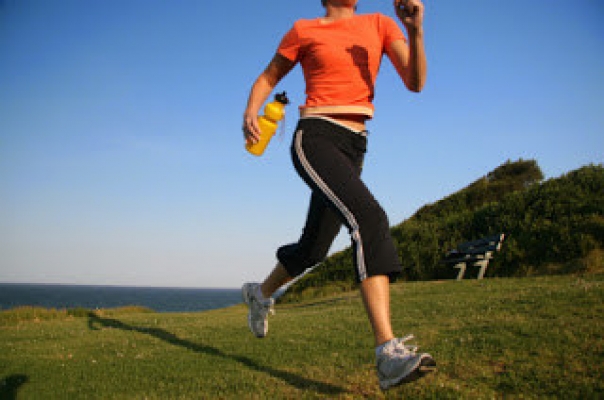 health and fitness
Curr Rheumatol Rep. 2008 Dec;10(6):492-9
DeSantana JM, Walsh DM, Vance C, Rakel BA, Sluka KA.
Effectiveness of transcutaneous electrical nerve stimulation for treatment of hyperalgesia and pain.
Transcutaneous electrical nerve stimulation (TENS) is a nonpharmacologic treatment for pain relief. TENS has been used to treat a variety of painful conditions. This review updates the basic and clinical science regarding the use of TENS that has been published in the past 3 years (ie, 2005-2008). Basic science studies using animal models of inflammation show changes in the peripheral nervous system, as well as in the spinal cord and descending inhibitory pathways, in response to TENS. Translational studies show mechanisms to prevent analgesic tolerance to repeated application of TENS. This review also highlights data from recent randomized, placebo-controlled trials and current systematic reviews. Clinical trials suggest that adequate dosing, particularly intensity, is critical to obtaining pain relief with TENS. Thus, evidence continues to emerge from both basic science and clinical trials supporting the use of TENS for the treatment of a variety of painful conditions while identifying strategies to increase TENS effectiveness.

What Health Point Physiotherapy Does
When it comes to pain management our physiotherapists have a wide range of treatment approaches to make sure that we choose the one that suits you best.
What's important to realize is that pain is our body's way of telling us that something is wrong, which means that it's not enough to just mask the symptoms by getting rid of the pain. In order to help our patients in the most effective way we need to understand what the cause of the pain is and only then start the treatment. We therefore start with a detailed diagnostic assessment which helps us get to the root of the problem. Where needed we will refer our patients for more investigations, such as X-Rays, CT scans, MRI etc. Once the diagnosis is clear we select the most appropriate treatment to address the specific problem of each patient.
The treatment approaches we successfully use are electrotherapy, including TENS, interferential, ultrasound and others; SCENAR therapy; drug phoresis; manual therapy, including massage; specific exercises and Clinical Pilates.