About Health Point Physiotherapy
Meet Our Team
The team at Health Point Physiotherapy
Health Point Physiotherapy employ only top quality staff who are dedicated to and specialise in people's health and wellbeing. The team look forward to welcoming you.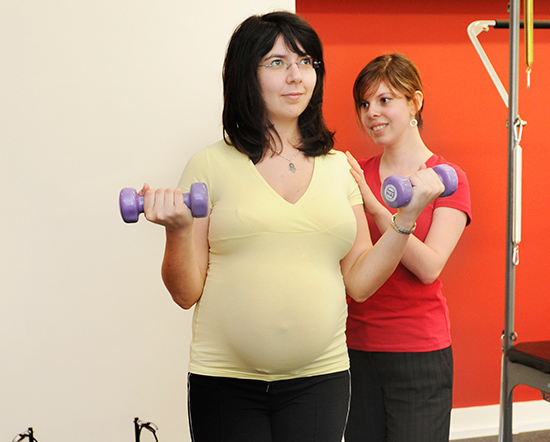 Senior Physiotherapist
Margarita Gurevich,
B.Phty MAPA
Margarita completed her Bachelor of Physiotherapy degree at La Trobe University as well as a Diploma of Scenar Therapy in Moscow Scenar Centre. Margarita has extensive experience and specialises in SCENAR therapy, electrotherapy and women's health.
Before joining Health Point Physiotherapy, Margarita worked for MD Health Physiotherapy for over a year and specialised in Clinical Pilates. Shortly after, she went to Moscow to further develop her Physiotherapy skills in the areas of disease diagnostics and treatment.
Over the months she was at Moscow, she acquired knowledge and skills in the electrotherapy methodologies including ultrasound, interferential, electrostimulation, magnetotherapy, SCENAR therapy and drug phoresis.
Margarita has been actively involved in SCENAR conferences, presenting a Case Study together with our Senior Clinical Advisor on the use of SCENAR therapy for treatment of functional dyspepsia at the 4th Australasian SCENAR Conference.
Margarita has also been trained in the use of Real Time ultrasound and McKenzie Mechanical Lumbar Spine (lower back) and Cervical Spine (neck) treatment. Margarita is involved in continual professional development and regularly runs training sessions for the other staff members.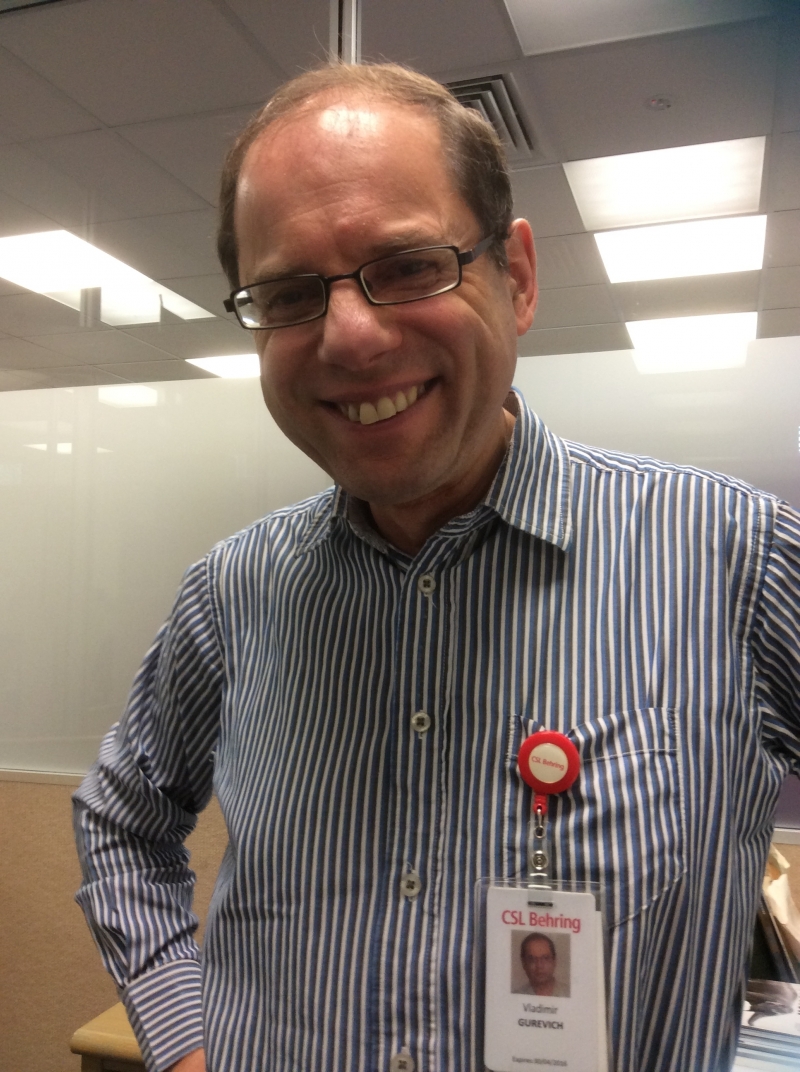 Senior Clinical Advisor
Dr Vladimir Gurevich
Professional Qualifications
Bachelor of Preventive Veterinary Science, Moscow Academy of Veterinary Science
PhD, Moscow Academy of Veterinary Science
Professional Affiliations
Member of the Editorial Board of the Russian Veterinary Journal
Vladimir graduated from Moscow Academy of Veterinary Science and then completed his PhD on early diagnostics of equine pregnancy. A significant part of his studies was associated with ultrasound diagnostics of pregnancy. The research group working under his leadership performed clinical trials of a new modernised probe for ultrasound diagnostics of pregnancy. The results of the studies were extensively published in various peer-reviewed journals. Upon completion of his PhD he was appointed as Head of the research group conducting doping control in equestrian sport and horse racing. The group was performing pharmacodynamic and pharmacokinetic studies of different drugs used to promote the work capacity of competing horses and developing analytical methods for detecting doping substances in biological fluids.
After arrival to Australia he continued to work in veterinary and medical research, veterinary diagnostic pathology, and pharmaceutical industry. He was working as Research Officer at Veterinary School and Medical School of The University of Melbourne and at the Howard Florey Institute of Experimental Physiology and Medicine, Head of Immunology Section of the Bendigo Regional Veterinary Laboratory, Scientist and QC Coordinator of the R&D department of CSL. He has a specific interest in the use of physiotherapy in medical practice. His extensive background in veterinary and medical science and pharmaceutical industry helps him in identifying new physiotherapy techniques with proven treatment effects especially in the field of pharmacological phoresis.
Vladimir has been actively involved in SCENAR conferences, presenting a Case Study with Margarita on the use of SCENAR therapy for treatment of functional dyspepsia at the 4th Australasian SCENAR Conference.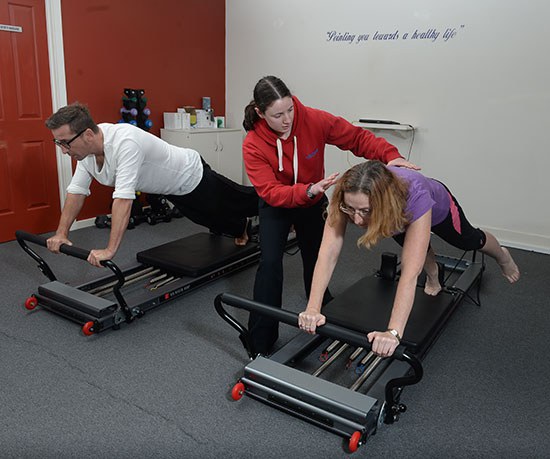 Physiotherapist
Danielle Vosk
After completing her physiotherapy studies at Monash University Danielle worked as a locum for three months at a private physiotherapy clinic in Prahran where she gained valuable assessment and treatment skills. Following this she began working at Health Point Physiotherapy where she has been for the last year.
Previously she has worked as a sports trainer at Sandringham Zebras VFL club and StKilda City Junior Football Club. Last year she accompanied the Monash University womens' football (AFL) team as their physiotherapist to the Australian University Games where after some close competition the team finished third. Danielle is interested in most sports, in the past having played netball, football and soccer competitively as well as participating in numerous life saving competitions. Currently she plays football for Seaford Football and Netball Club and is hoping for another successful season following their grand final win last year.
Danielle has completed her dry needling level one course and enjoys giving challenging Pilates classes that get results. Her other hobbies include playing the guitar and piano as well as being a recreational cyclist.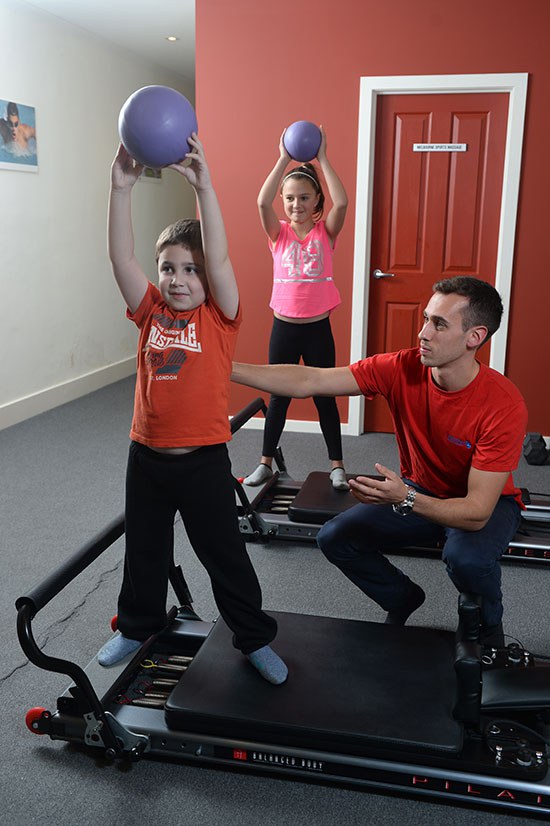 Physiotherapist
Justin Balbir
Justin completed his Bachelor of Health Sciences and Master of Physiotherapy Practice at La Trobe University. His clinical experience includes placements at the Alfred Hospital such as acute neurosurgery, lung transplant and orthopaedic rehabilitation, as well as Dandenong Hospital Emergency Department and South Melbourne Community Health. Justin specializes in manual therapy and sports injuries.
Justin has worked for 5 years as a sports trainer for the Ajax Football Club. This allowed him to gain experience in soft-tissue massage, exercise advise and injury management.
Justin has always been an active person, placing a high value on fitness and exercise as core components of physical wellbeing. Justin believes Clinical Pilates training is an excellent way to improve health and prevent future injury recurrence.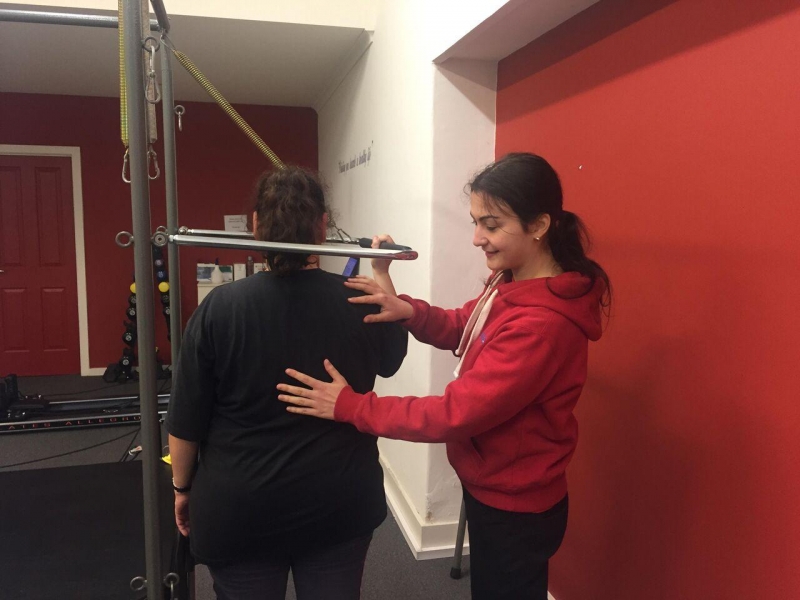 Physiotherapist
Louisa Trevenen
Louisa has recently joined Health Point Physiotherapy at the end of 2016. She graduated from Curtin University with a Bachelor of Physiotherapy.
Louisa has had previous physiotherapy experience working with all age groups and fitness levels. Louisa has a strong interest in musculoskeletal physiotherapy and exercise rehab, specifically Clinical Pilates and its use in preventing and managing a broad range of pain-causing conditions. Workplace related acute and chronic conditions are a specific area Louisa particularly enjoys treating and managing as a physiotherapist. Louisa has a strong passion for motivating her clients to participate in regular physical activity to improve and maintain physical and mental wellbeing.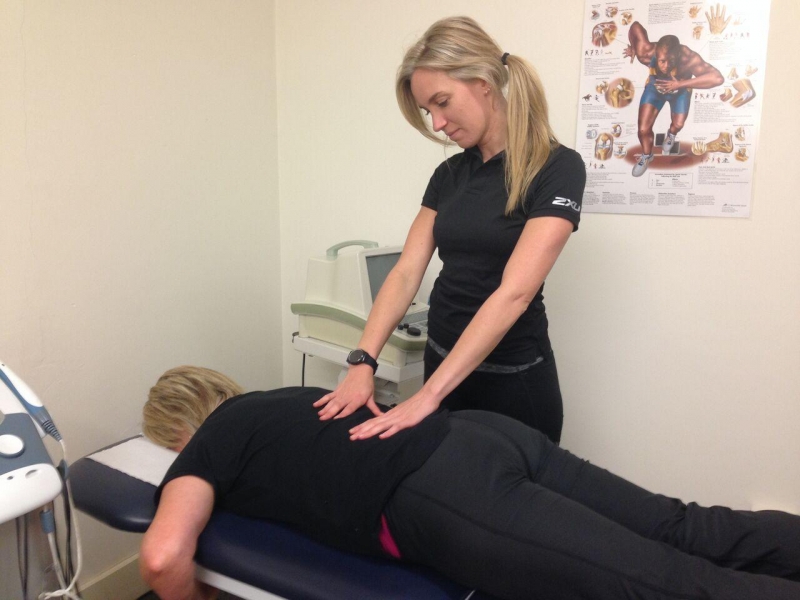 Physiotherapy Intern
Michelle Klaver
Michelle is our intern at Health Point Physiotherapy and she will be assisting the team for 5 months. She is an international student from the Netherlands, currently in her last year of the bachelor's degree Physiotherapy.
During her previous internship she practiced with hands-on techniques including (trigger-point) massage, joint mobilisation and manipulation as well as muscle stretching and shock wave therapy. Michelle has been developing and assisting patients with exercise programs and providing educational advice on posture, lifestyle, fitness and diet.
Michelle is a yoga devote and has been teaching Vinyasa flow classes back home. Recently she was introduces to Clinical Pilates, which she believes is a great way to improve overall posture and well-being.
Michelle has a strong interest in musculoskeletal physiotherapy and really enjoys caring for patients from diagnosis to full recovery.


Receptionist
Nola Hardie
Nola has worked in Retail Management for almost 22 years and has excellent people and vocal skills. Since retirement nearly 5 years ago she has enjoyed her life involving family and friends as well as being very active playing tennis, rock'n'roll dancing and of course attending regular Clinical Pilates classes at Health Point Physiotherapy.